It's a sad week for Celtics fans. We lost Doc, We lost Garnett, we're tanking the 2014 season to get ready for the future. It all makes sense. The one that gets me is Paul Pierce. Pierce has spent his whole career with the Celtics, starting in 1998.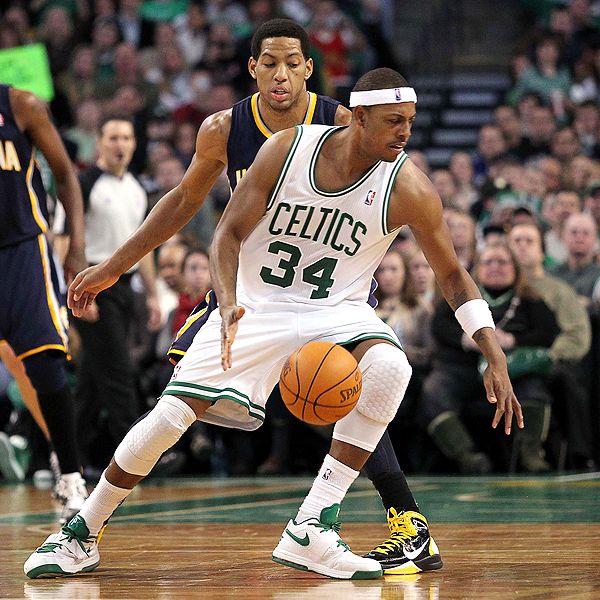 Most commentators have spoken about how Pierce led the Big Three era, nabbing one championship and almost another the next year. This is all true. But for me I associate him with all the years before that. For a decade, he was the only bright spot on a team of stinkers. Through ML Carr and Rick Pitino's destruction of everything good about the most storied franchise in professional sports, Pierce was the only good thing.
My favorite memory isn't the recent vintage. It's the fourth quarter 21 point playoff comeback against the Nets in 2002. As was typical for those years, it was Pierce and Antoine Walker against the other guys. And quite often that was enough. I remember going crazy as we realized we were actually going to do it, erase a blowout and take the win.
I hope Pierce retires before he ever plays for the Nets. There aren't many players so strongly associated with one team as he is with the Celtics, and I hope it stays that way.